Melbourne Beach, Florida's Real Estate Valuation Professionals
As licensed appraisers, we have the extensive training and qualifications to produce the level of credible home value opinions that banks and national lending institutions need for home loans. With years of experience that only comes with time, we're more than ready to take on practically any type of property.
Beth Adams in Melbourne Beach can provide appraisals for any of the following:

Loan originators needing an experienced Brevard County appraiser

Increasing your HELOC (Home Equity Line of Credit)

Appraisals for relocation coordinators

Finding a profitable listing price that also reduces time on market

Expert witness testimony when a reliable local authority on Florida home values is required

Appraisal review: Reviewing the work of other appraisers in or around Melbourne Beach, Florida

Tax Challenges (lowering real estate taxes) if you live in an area where property values have depreciated

Determining market value on real estate related to a bankruptcy

Retrospective home valuations

Obtaining a high quality floorplan sketch to enhance a real estate listing and depict an accurate reflection of a home's size

Asset division for divorce cases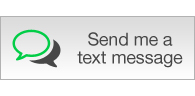 There was a problem returning the RSS feed.